High low electric hospital beds is necessary for immobility of patient
It is common to be a phenomenon that patient who is aged or paralyzed can not be able to lie down the stand hospital bed as normal individual effortlessly.They will need the additional help from nurse or caregivers to put them on the hospital bed.
In order to put on the patient who will have great difficult to lie down on the standard hospital bed on bed easily,Kangli medical company develop a kind of hospital bed low to the floor,which is a purposed as electric hospital low beds for elederly.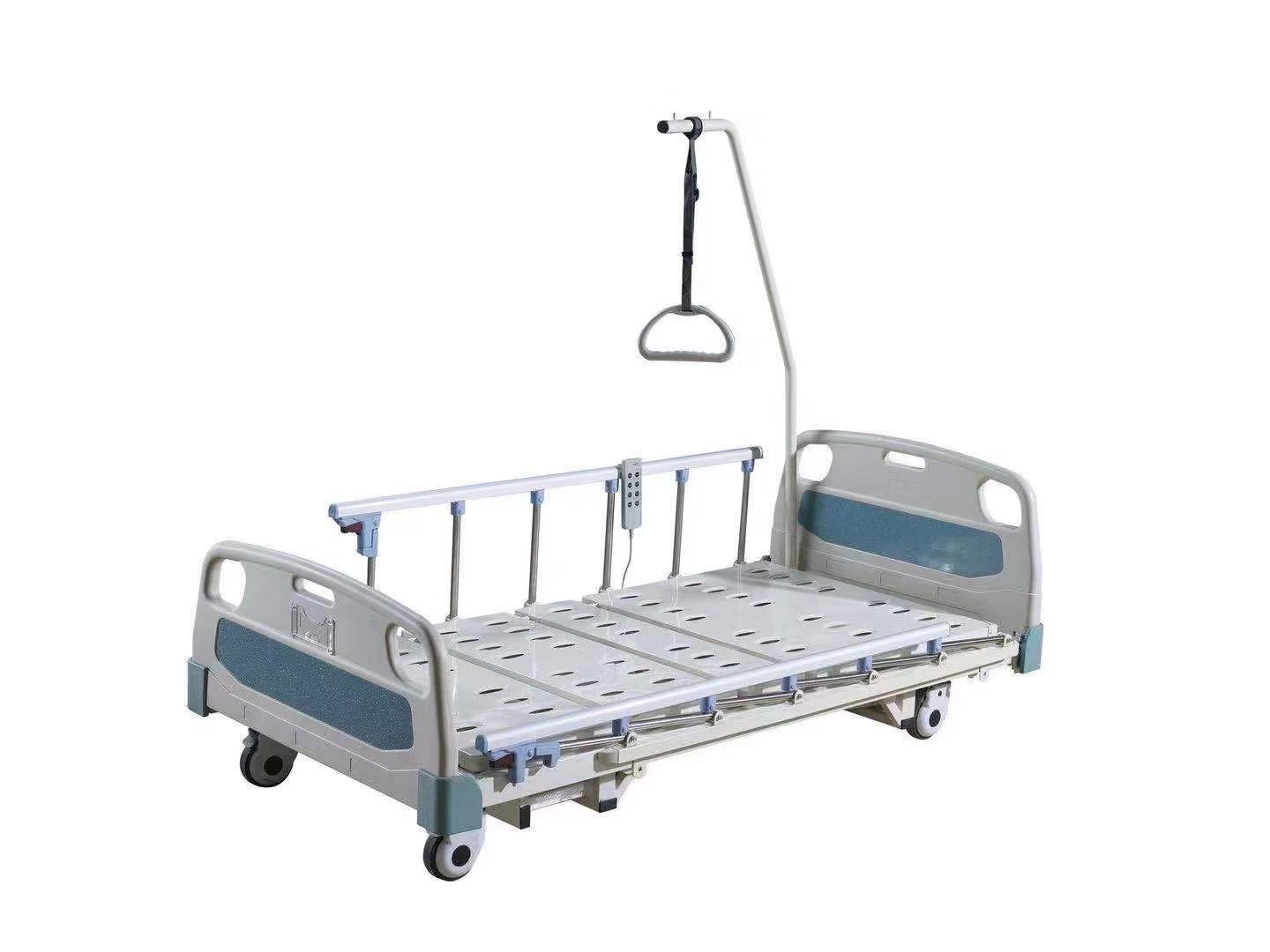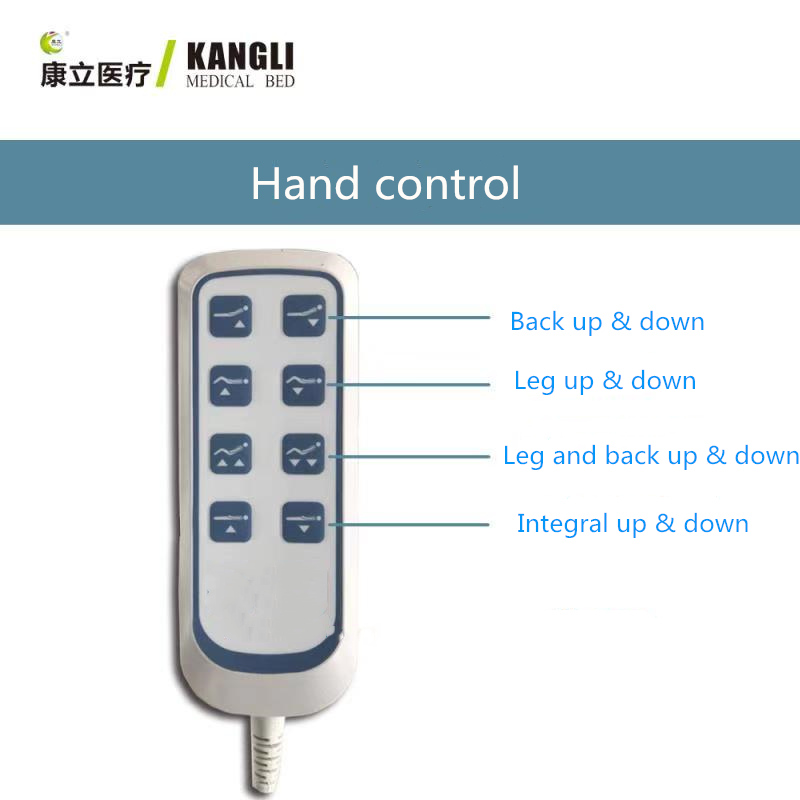 Our range of extremely high low electric hospital beds are designed to enhance sleep satisfactory and aid mobility for the aged and the disabled. Ultra low hospital bed is ideal for use in a professional care setting, or for use in home properties,improving the safety of both the consumer and the carer.With the aid of the ultra low hospital bed height adjustable function,it becomes a lot easier,and less complicated task when it comes to helping patient get into bed without dealing with potential risks and injuries which are quite common among those who go through from restricted mobility and self-paralysis.
The hi low hospital bed frame goes low sufficient for not flexible patients to easily get on and back off of their bed with ease.With the full-length of aluminum side rails protection,this hi low profile hospital bed with side rails feature ensures that patient protection is a priority with the aid of further preventing potential injuries that are triggered by falling out of a bed where is at standard height hospital bed.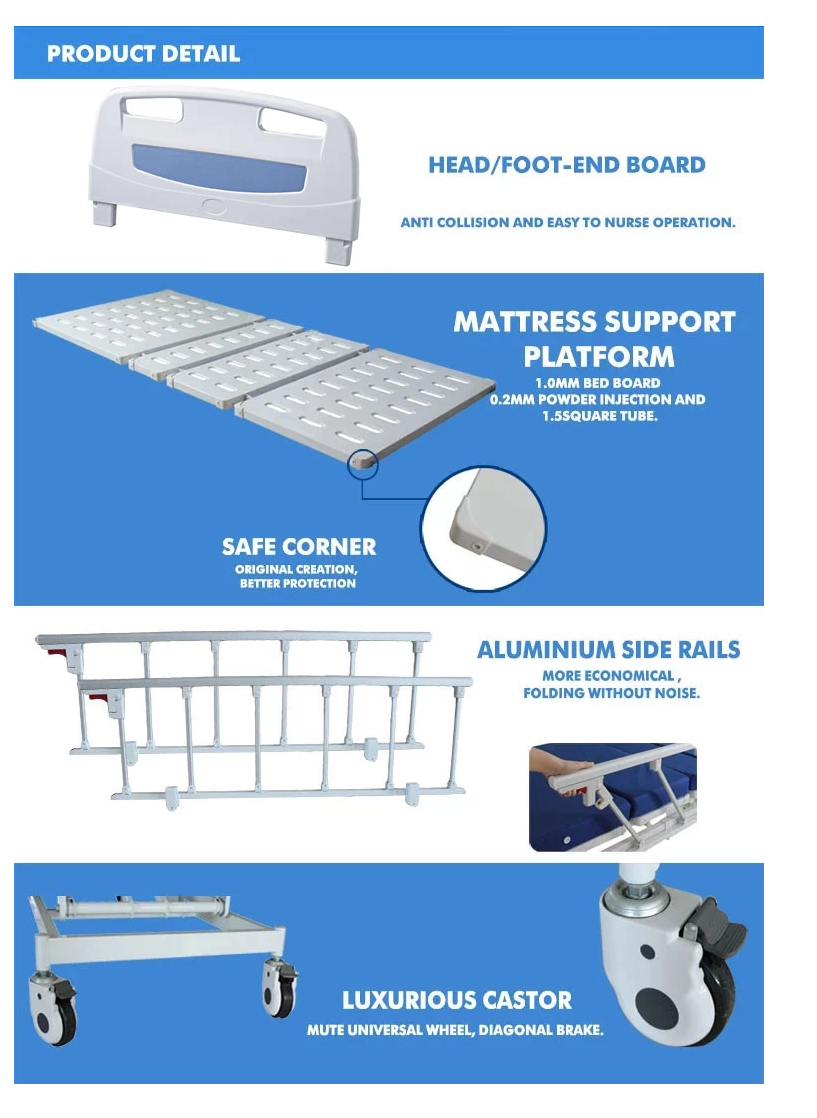 Ultra low hospital bed with foam mattress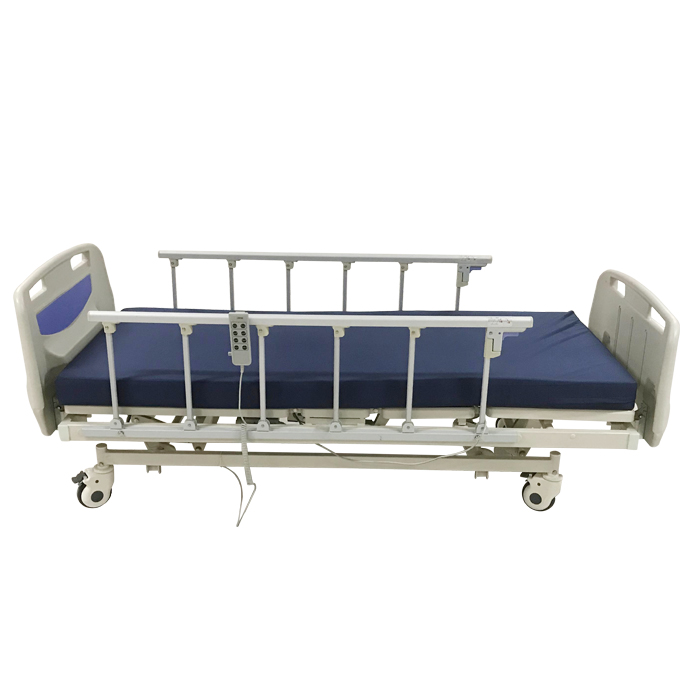 The low hospital bed side rails is foldable by pushing the red button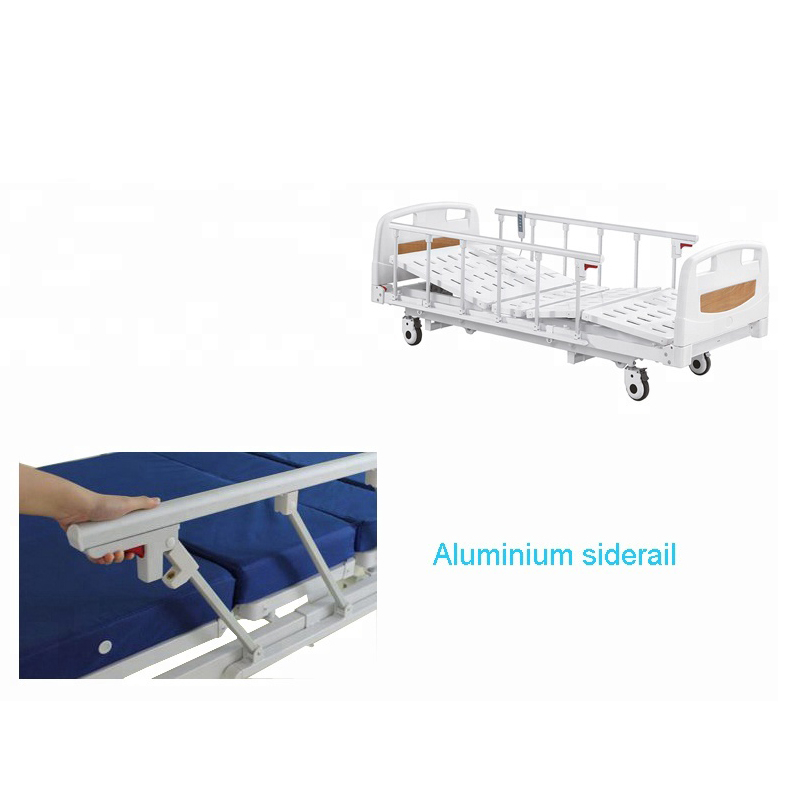 Hospital bed castors is with pedal design,noise-free.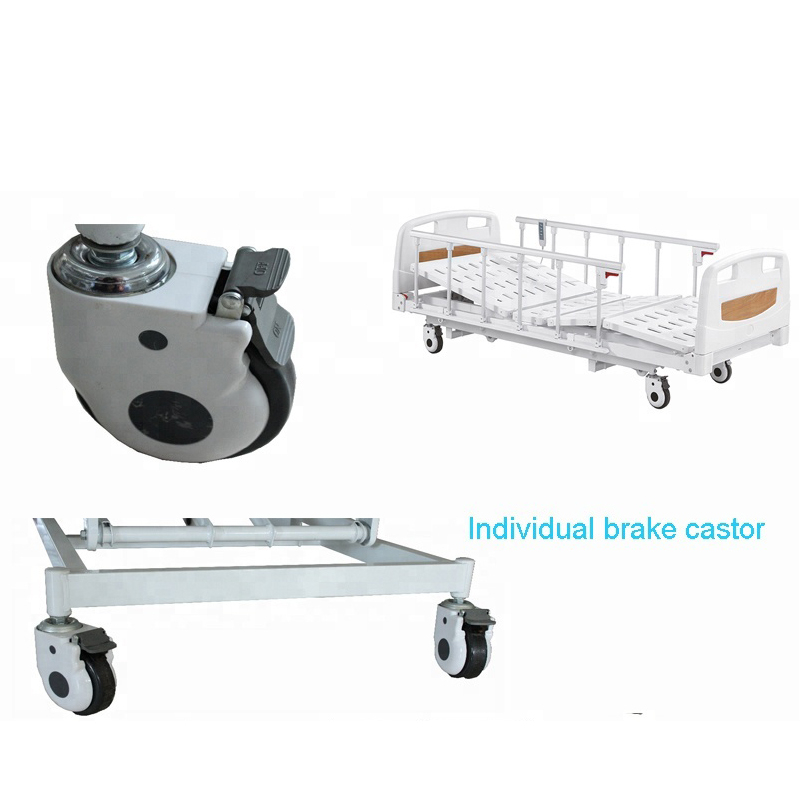 The hospital bed head and end board is detachable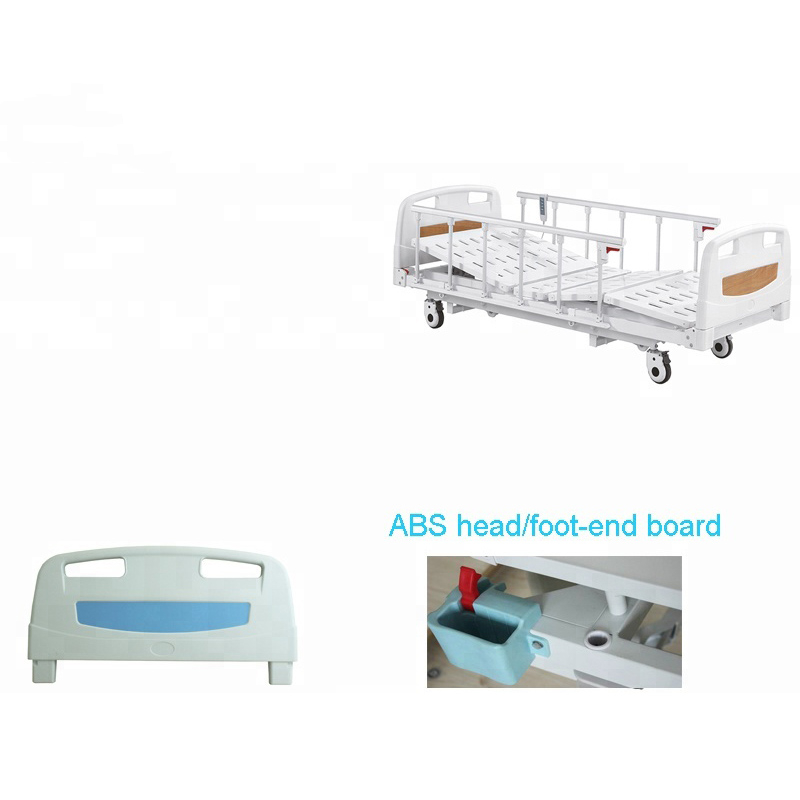 For convenient and easy accessibility,each hospital bed comes with an IV pole socket at each corner for fitting any hospital ward layout without compromising treatment abilities.As a three function electric hospital bed,there is a remote control included with every position available. Additionally,its universal symbols make it easy for patients and medical professionals to operate.
Low profile hospital bed parameter
Specification
Product Name
Ultra Low Hospital Bed Fully Electric
Overall Dimensions
L2150mm*W980mm*H 270mm-700mm

Hospital Bed Frame

Perforated power coasted steel

Hospital Bed  Weight

120kg

Hospital Bed Platform

MS perforated platform with ventilation hole

Loading Capacity

240kg (500Ibs)

Electric Bed Voltage:

10V/60Hz or 220V/50Hz

Options

Hospital bed foam mattress; Hospital bedside table;   

Packaging Box

L2000mm*W1000mm*H500mm

Available Functions
Backrest lifting angle
0-85°
Knee-rest lifting angle
0-45°
Zero gravity
Backrest and knee together adjustment

Hi-lo adjustment between

270mm-750mm
Manual CPR function and One-key CPR function With Back battery one set
Standard Accessories
1 pair
Detachable ABS head & foot board  
1 pair
Aluminium alloy side rail with safety lock
3Motor
Original Denmark LINAK actuators

4 pieces

125mm Ordinary Castor with breaking pedal 
1 PCS

Hand Controller

4PCS

IV pole socket

4PCS

Drainage bag hooks
Kangli medical have great experience of customized hospital furnisher design,production.If clients have unique customize hospital bed,welcome to let us know you idear.