A Guide to Knowing Hospital Beds
Needless to say, when someone is hospitalized, the primary requirement is comfort and relief from stress. And since a patient sleeps or lies down most of the time during hospitalization, the bed needs to be absolutely comfortable and stress-free. It must meet basic needs of patients. These days, there are various types of beds available for hospital and nursing homes. However, their primary intent is providing comfort, relieving stress and freeing patients from uncomfortable situations. A comfy hospital bed undoubtedly makes recovery much easier and faster!
Stress is the last thing that a patient wants to endure while in hospital. Fast recovery is something they look up to every moment. For that, everything concerning a patient needs to be comfortable, starting from bed to other equipment.
Hospital bed type
The two most important types of hospital beds are manual and electric. There are also semi-electric beds. The manual ones are fitted with a hand crank for adjusting the bed's height. This makes for easier raising or lowering the head for specific purposes.
3 crank manual hospital bed function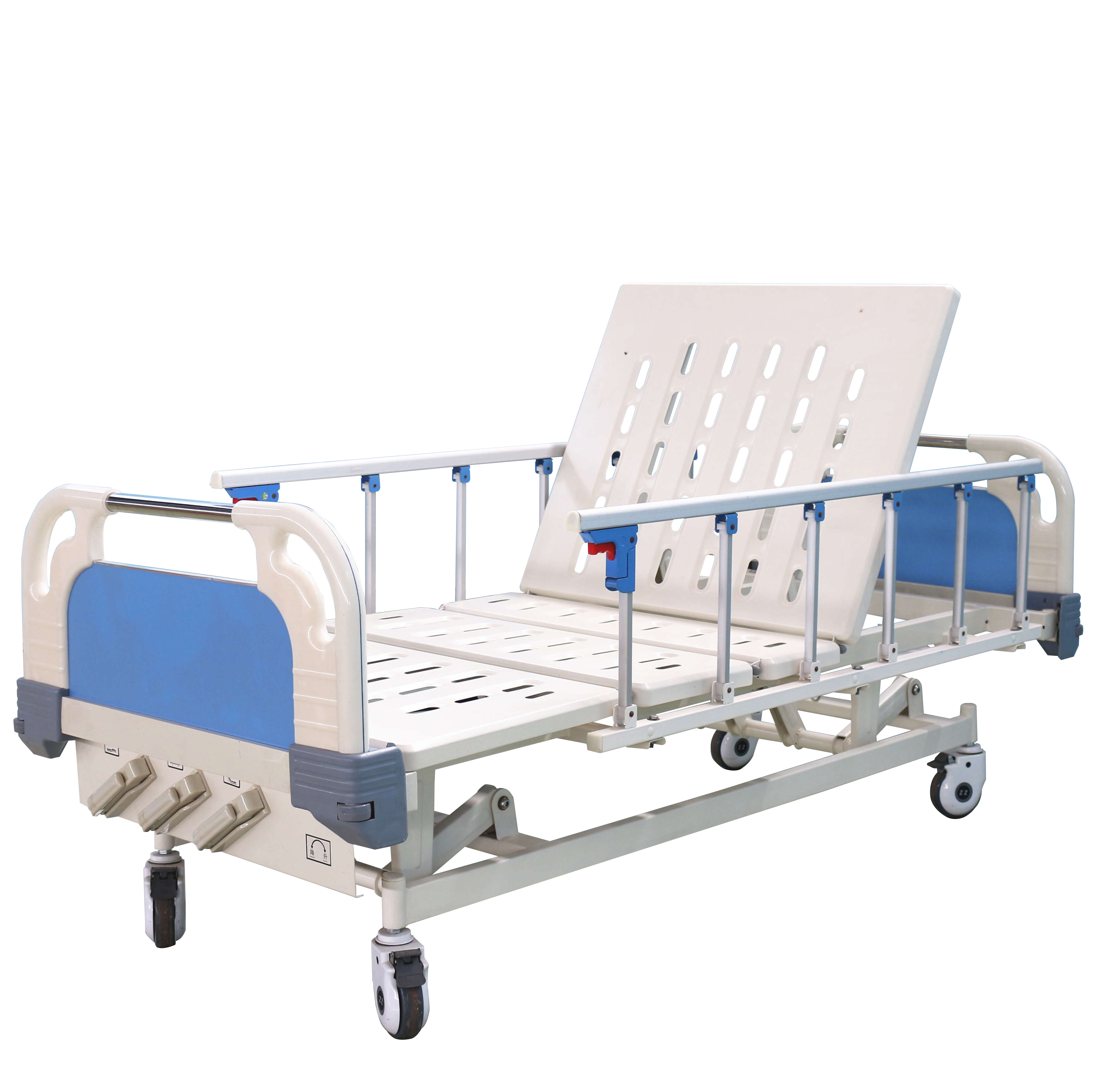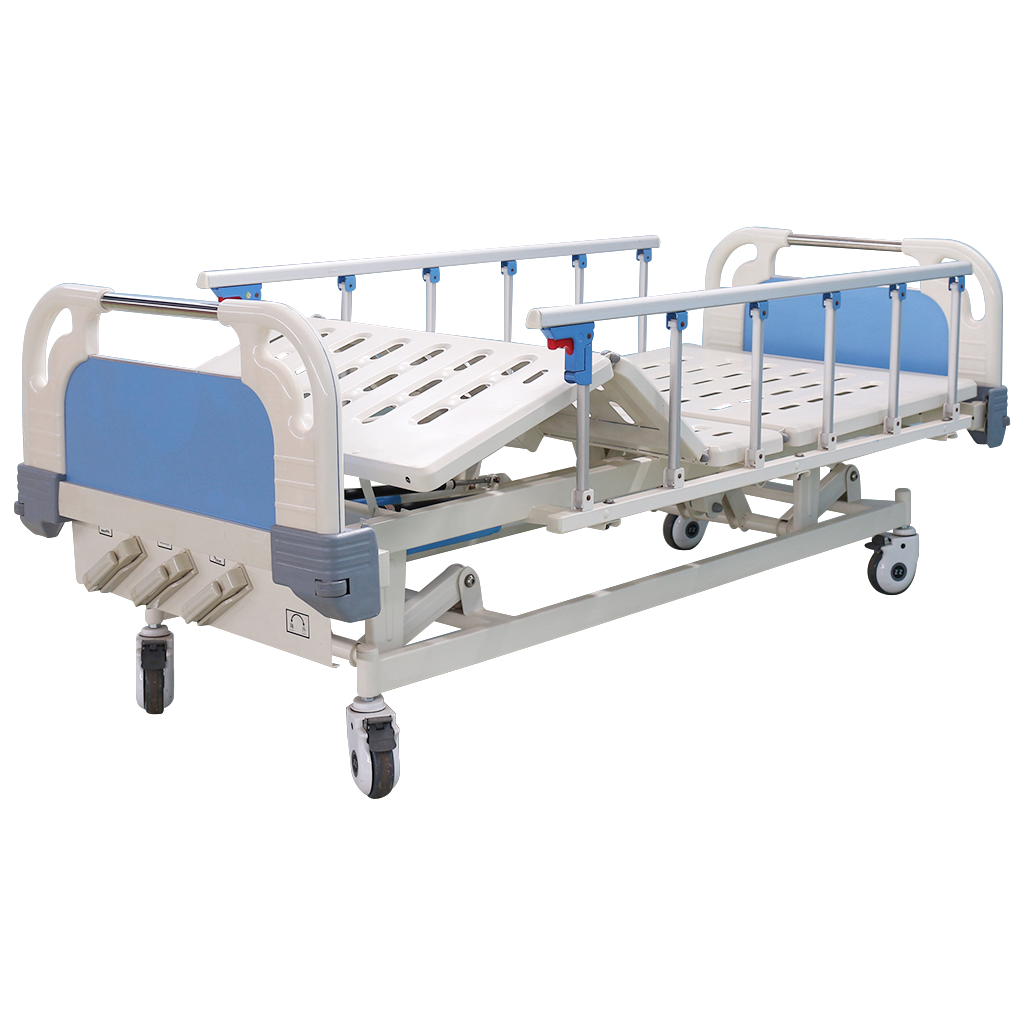 High Low manual hospital bed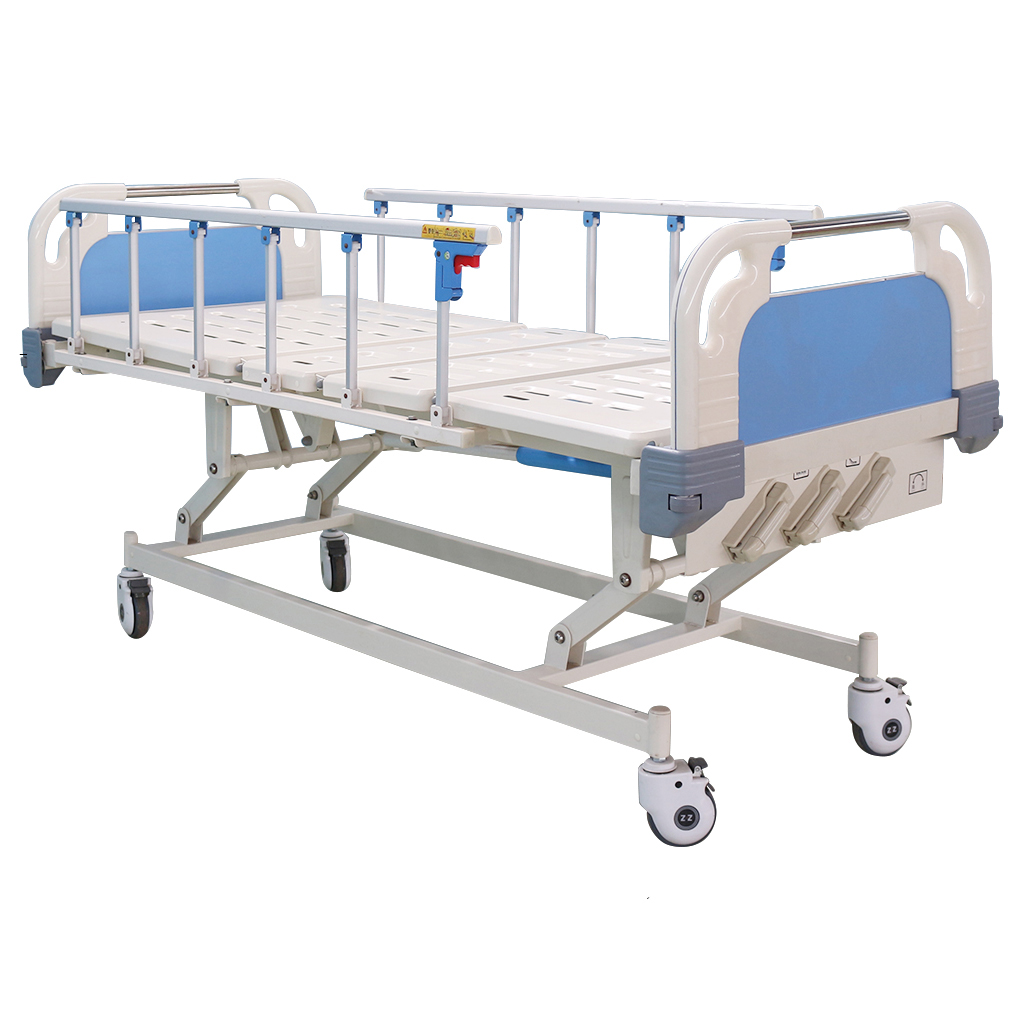 Hospital bed three crank parts details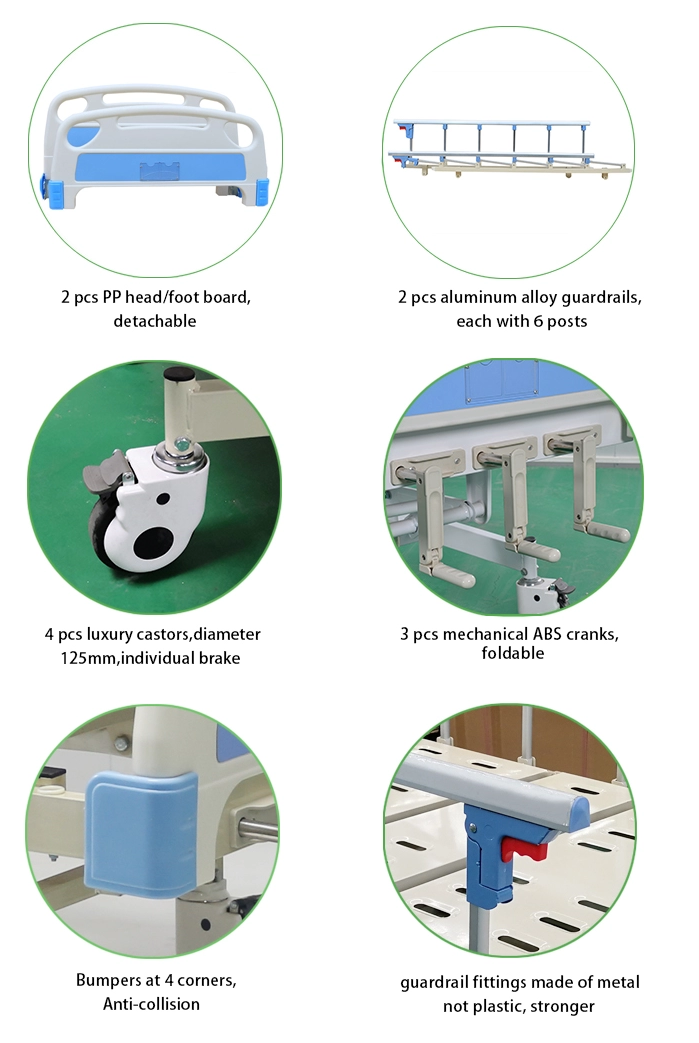 The completely electric beds have electrical controls which adjust bed height as well as raising and lowering head and feet automatically.
Simple 3 Function Full Electric Hospital Bed Function demonstration

Backrest up & down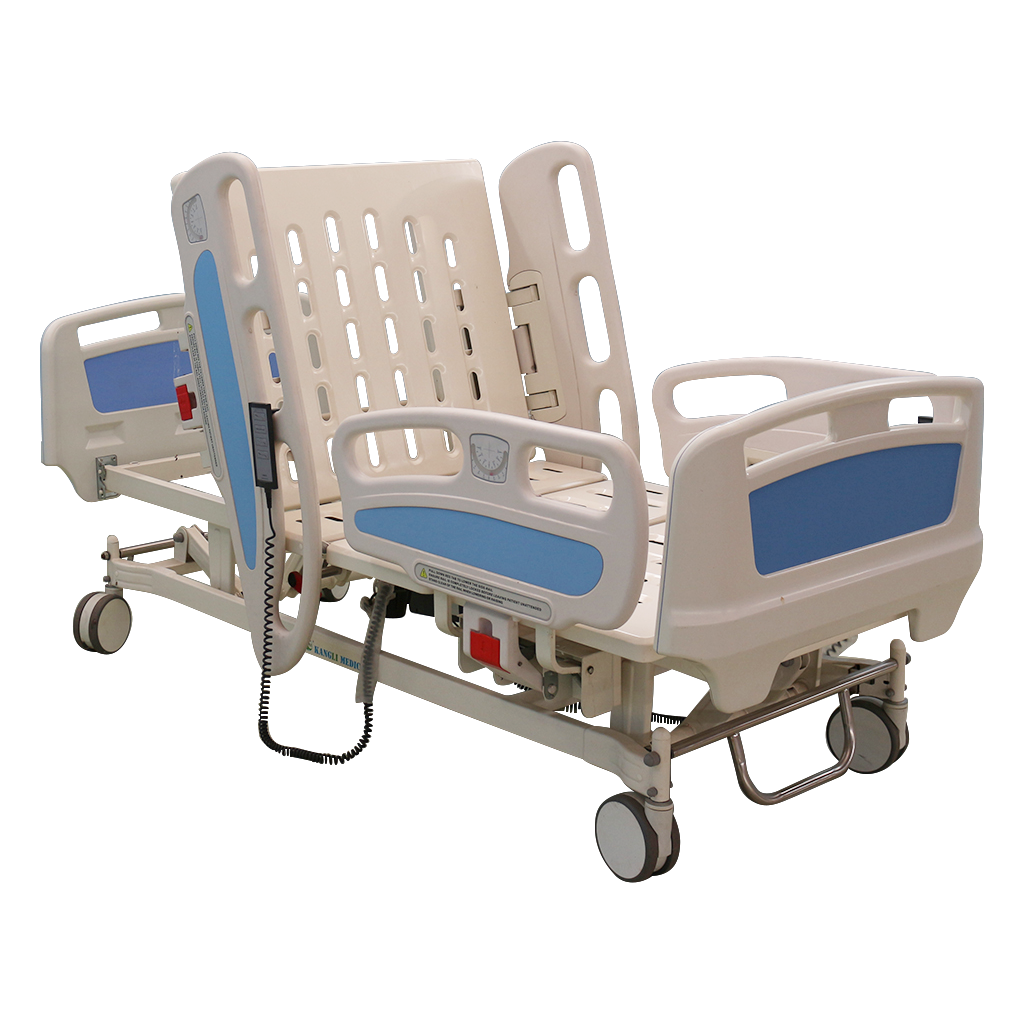 Knee up and down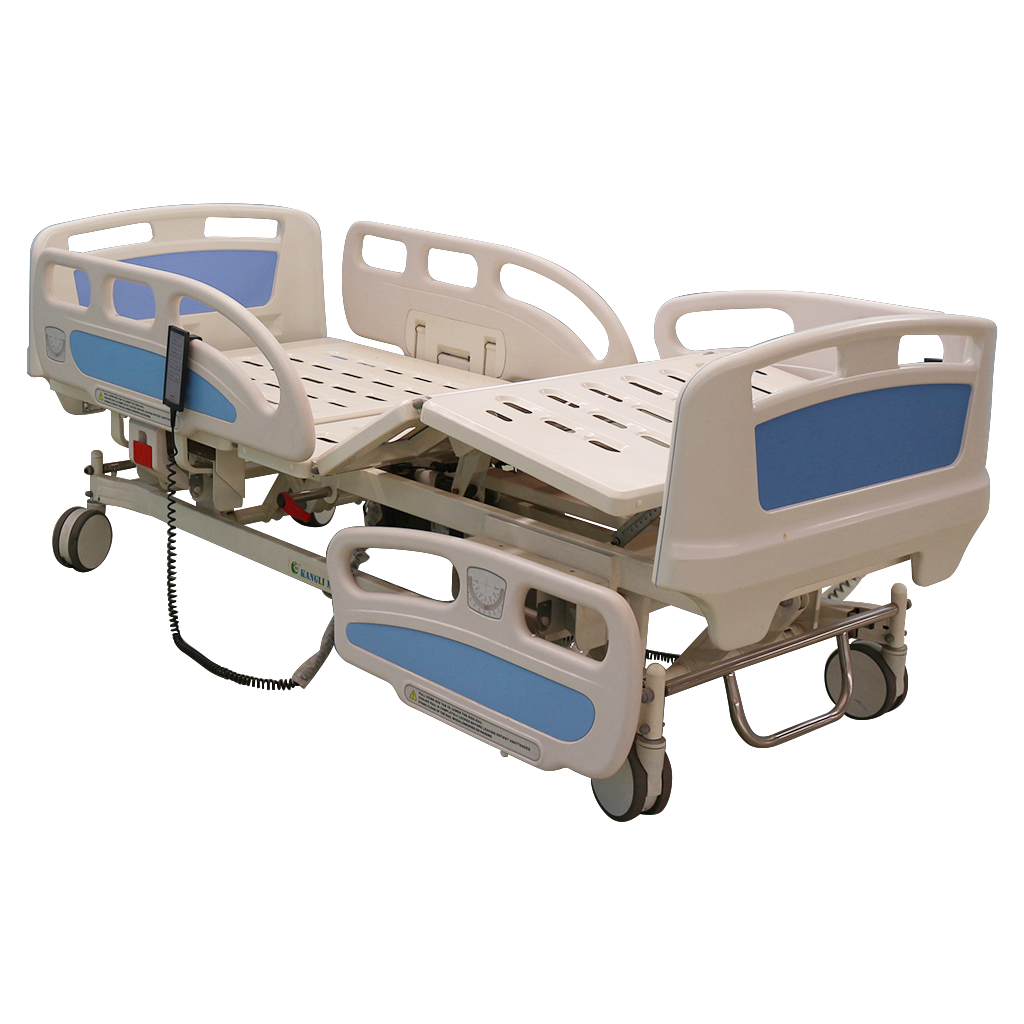 High and low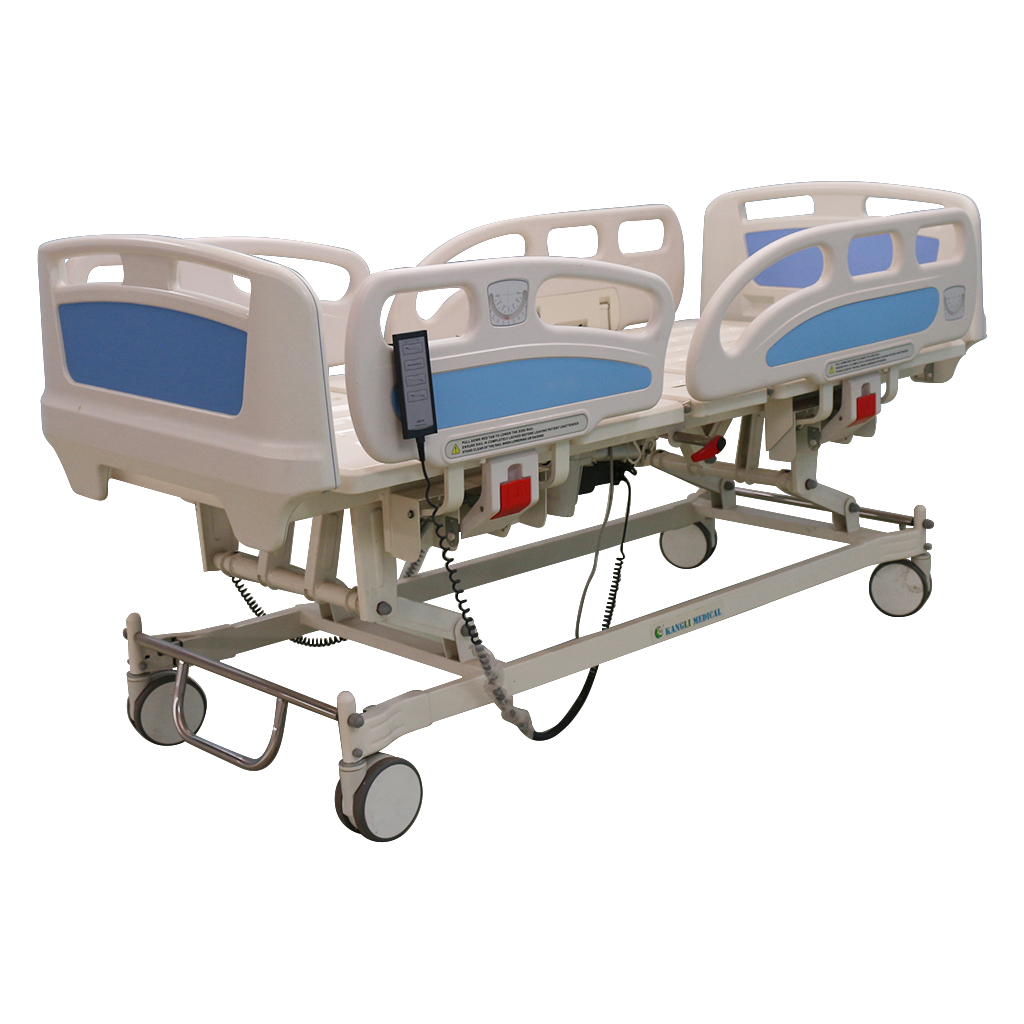 Also check our paramount hospital bed and standard icu hospital bed
The semi-electric ones have both electric controls and hand cranks for need based requirements. Besides these standard ones, there are specialty and adjustable hospital beds.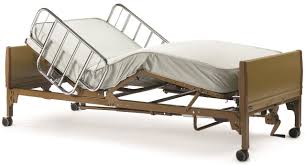 Easily operated and comfortable hospital beds are most desirable and highly demanding in hospitals and nursing homes alike. A premium hospital bed offers fantastic musculoskeletal support. Next, due to lying down for days, patients often develop body and muscle pain. A good and relaxing bed makes hospital stay comfortable and relieves all kinds of body ache and pressure. Since the beds are adjustable, a patient can lie down or sit with head placed comfortably on the backrest. The ability to change positions in these beds relieves patients from a lot of stress. Many of the electric beds come with remote control device for smooth operation.
The most important requirement for a hospice bed is that it needs to be soft and not firm. Just a little firmness is enough to relieve patients from stiffness and sore muscles. Next, a hygienic and good mattress is essential to provide patients with blood circulation and tissue stimulation. Side rails and support are a must for patient protection and safety. After intense surgery, post-operative care is utmost necessary. Hence, a good adjustable bed can assuage the agony and distress. These days, hospital beds can be bought or even rented. If you are caring for an ailing person at home, go for one which best suits your needs. Alleviate their pain faster!