A fully electric hospital beds is necessary
As we all know that manual hand crank hospital bed will require additional energy to handle the crank for purpose of back rest, knee, and integral up and down, more over; it takes time for caregivers additional. A kind of electric hospital beds will relieve the above troubles at somehow.
A full high low electric hospital beds features electric powered motor controls that elevate the head, foot, and height of the bed frame with a push of a button. This kind of adjustable powered electric medical bed for sale is ideal for all people who want a hospital style bed for use at home, health facility or nursing home. A fully electric medical bed is equipped with back and foot adjustment to permit for a whole anatomically correct sleep surface, and makes use of a motor to adjust up and down.
Professional electric hospital bed 3 function:

1,Back support 0-75˚
2,Knee support 1 — 35˚
3,Height adjustment 450 – 750 mm +/- 10 mm
As the electric medical beds is driven by branded motors which is medical purpose, and it is usually designed as type of bariatric hospital beds. It is obvious that the prices will be much higher than a simple mechanical manual hand crank hospital bed.
Two crank manual hospital bed
1, Backrest lifting angle 0-70°
2, Knee-rest lifting angle 0-40°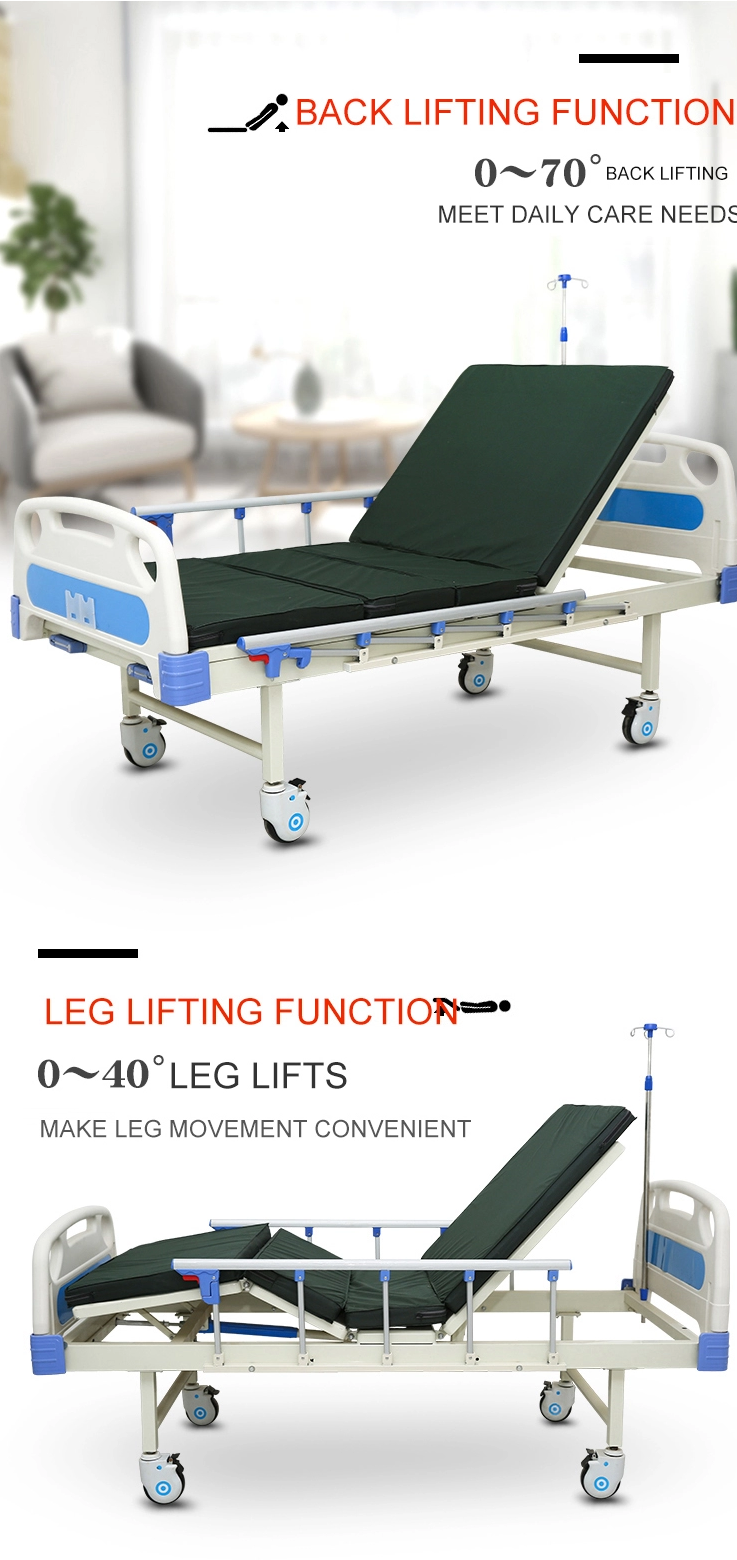 While full electric beds allow sufferers to dial in their favored bed height themselves, without the aid of a caregiver, making transfers to and from a bed less complicated and hassle-free. Additionally, some full electric adjustable hospital nursing beds can support up to 600 pounds (0.27 t), which is a great bariatric hospital bed.
Professional electric hospital bed(ICU Bed) basic 5 adjustment function
Back support 0-75˚

Knee support 1 — 35˚

Height adjustment 450 – 750 mm +/- 10 mm

Trendelenburg and Trendelenburg reversed — at least 12 degrees
How to select a motorized hospital type beds (home use)
While market includes a wide range of different full electric hospital beds, which include heavy-duty full electric beds and full electric powered super low hospital beds. The followings points are 3 piece advantage that we can take care of it.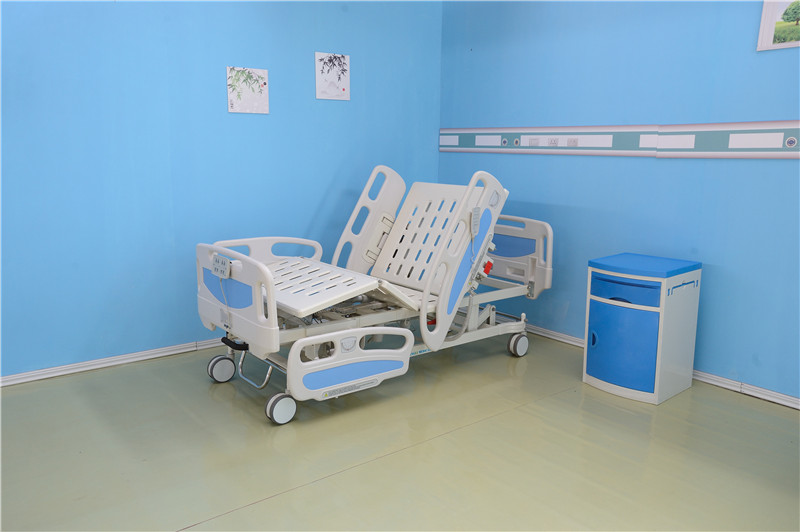 1,Flexibility of adjustment is being of important. Full electric powered hospital beds are adjustable beds that offer recovering patients to manage the bed position while controlling extra of the surrounding surroundings, even though they may be limited to a hospital bed.
2,Comfort: If you pick a bed that is hassle-free and convenient to use, then a full electric bed will really be an exceptional choice for you. These kinds of beds get rid of the physical labor compared with other hospital beds, such as manual crank hospital beds.
Hospital style bed home use
Function
1. Backrest up & down 20-75°
2. knee up 0-25°& down 0-55°
3. Turn left and right 0-40°
4. Washing head hair.
5. Defecation function.
6. Transfusion drip holes.
7. Movable hospital bed wheels.
8. Dinning
3,Mobility:The hospital beds are with premium castors and central locking braking system. Caregiver or patient can move the bed's position with effortlessness, just control the position you want it and steps on the central locking system making the beds' motionlessness. If you have severely confined mobility, then a full electric powered hospital bed may be the right preference for you. Full electric powered beds only require the push of a button to raise up and down, which is ideal for people with severely limited mobility.
Electric hospital style bed from Anyang Top Medical
Hospital bed manufacturing process – Anyang Top Medical
Raw material preparation

Tube laser cutting

CNC stamping and lathe punching

CNC Bending

Semifinished production completed

Manipulator weld

Welding inspection

Spraying on the hospital bed framework

Ready to assemble

Packing and delivery