With the hospital bed CPR function, the hospital bed can be dropped the headboard down as the flat position. When the hospital bed CPR release position is arrival of the flat position, the patient can be processed the intubation or mechanical ventilation treatment.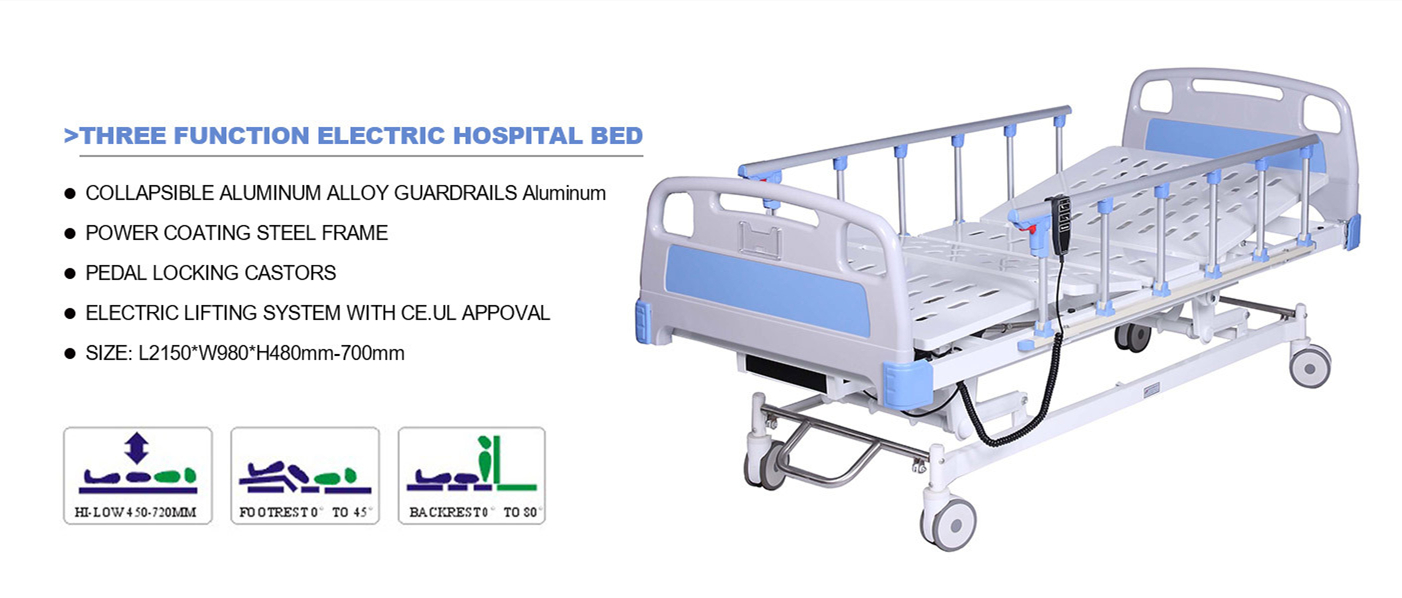 The electric operation is gradually down to the flat position, if there is emergency requirement, the nurse can handle it via the manual operation in few seconds. The above hospital bed type is aluminum side rails type.
How does the electric hospital bed 3 function, realizing the CPR release position?
Pushing down the leg and back linkage button, then the hospital bed board frame will be adjustment together as the flat position, it achieves the hospital-bed-CPR release function and auto-regression position of flat.
For more details, please watch the following video.
This hospital bed function is usually application of ICU admission. The intensive care bed equips with a nurse console on the back of the hospital bed headboard. There is the hospital bed CPR button to process it or using the manual hand operation for hospital bed CPR release of flat position.
In most cases, hospital ward place the hospital bed with split tuck away side rails, the hospital nurse console on footboard which is one key CPR button available. While the intensive care bed beneath of headboard have manual CPR design, of course it is a paramount hospital bed.