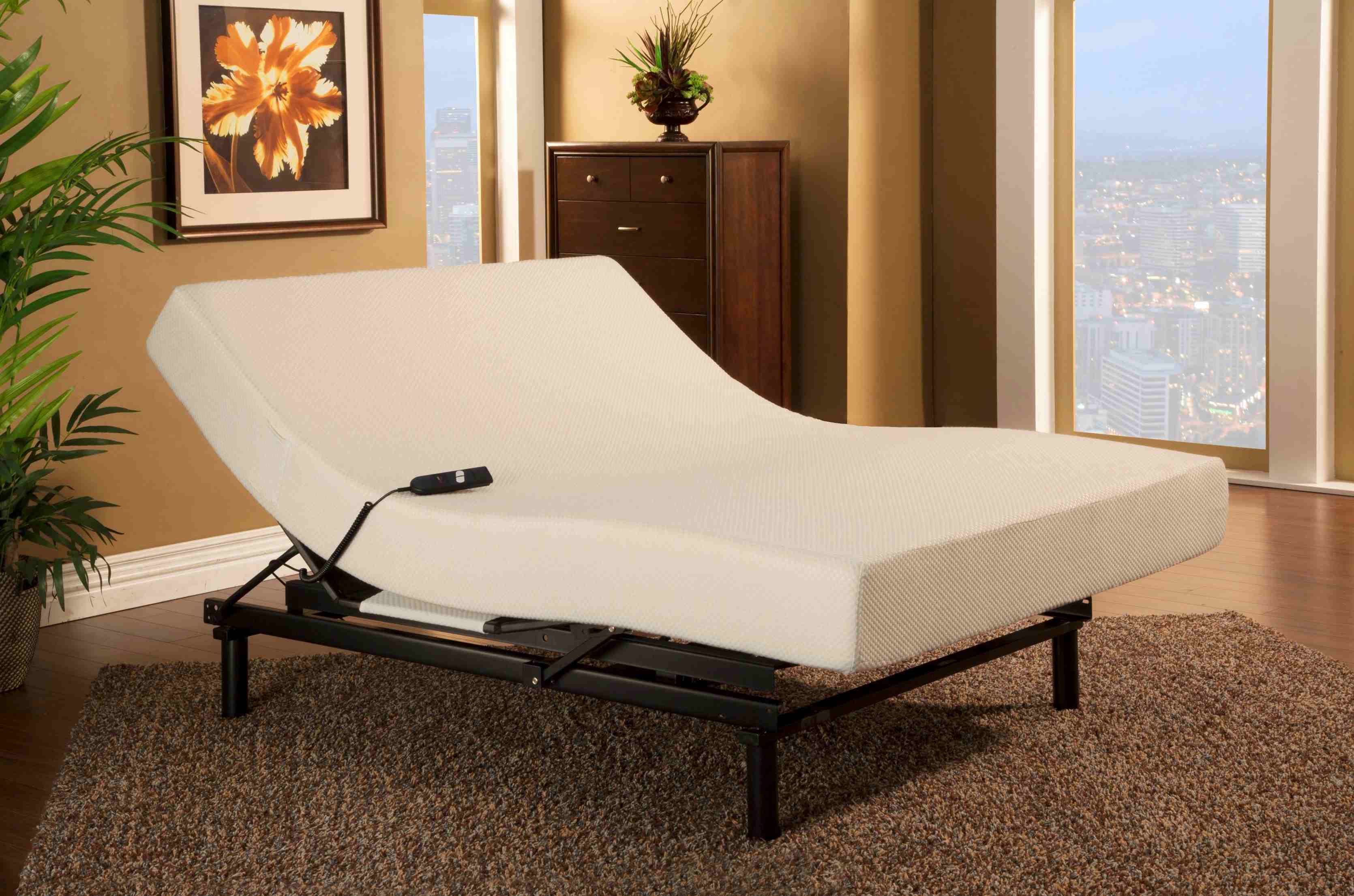 It is always important to get a complete and comforting sleep at night. This contributes to your overall well being and quality of life. People who do not sleep well experience fatigue and discomfort that can get worse as the day progresses.
You can try electric beds in the event that you want to get more rest at night. Electric beds may be adjusted with one touch of a button. Even sick persons can operate the bed without any help. There are different models to choose from based on the customer's requirements. You can use an electronic remote control. It is even possible to make adjustments so all parts of the body are comfortable. The electric bed is powered by two set separate motors used for head and feet elevation.

The equipment is very durable and fitted with equally well-built tube-shaped steel. The bed can be very comfortable if paired with the appropriate mattress. The adjustable bed frames provide you with total relief.
They can relieve the pressure that affects the body while you are sleeping. The bed and mattress can be adjusted to a comfortable position even without getting up or being assisted by a caregiver. Henceforth, you can read and watch TV by simply clicking the button. Here are some more advantages in using an electric bed:
 It helps alleviate back pains and issues associated with sleep apnea,arthritis and edema.
 It eases discomfort caused by inflamed limbs and joints. The mechanism can reduce swelling since you can elevate different body parts.
 Even if you are sick,it is still possible to perform simple functions without hassles.
 Accessories such as leg lifters and clutch rings make it easy for the individual to get in and out of bed.
 The bed is a good respite for those suffering from heartburns or acid reflux by elevating your head above the body. At the same time, it mitigates tenderness, rigid muscle
You need not use a lot of pillows. All you have to do is lift up the edge of the bed on the head portion. This will ease neck strains and make your spinal column feel better. In case you experience blood circulation issues, spasms or water retention, electric beds can be a viable solution. Just hoist the lower extremity of your bed and this will surely help minimise the symptoms of these problems. Likewise, it takes away the pressures on your lower back. All in all, the electric adjustable bed is a way of helping people to sleep properly at night. There is no reason why you should feel fresh and reinvigorated the next day. Go through all possible suppliers of this product so you can find one that supplies the most dependable unit.