Hospital examination couch
We design the hospital examination couch as 2 sections. There is one crank handle under the beneath of the end of the foot which will handle the back up and down(0-75º). 
The hospital examination table framework steel is epoxy coating. The examination table legs are with anti-noise rubber.
The examination couch mattress is made of excellent leather with good softness, air permeability and waterproof, washable. The mattress is 3 cm height.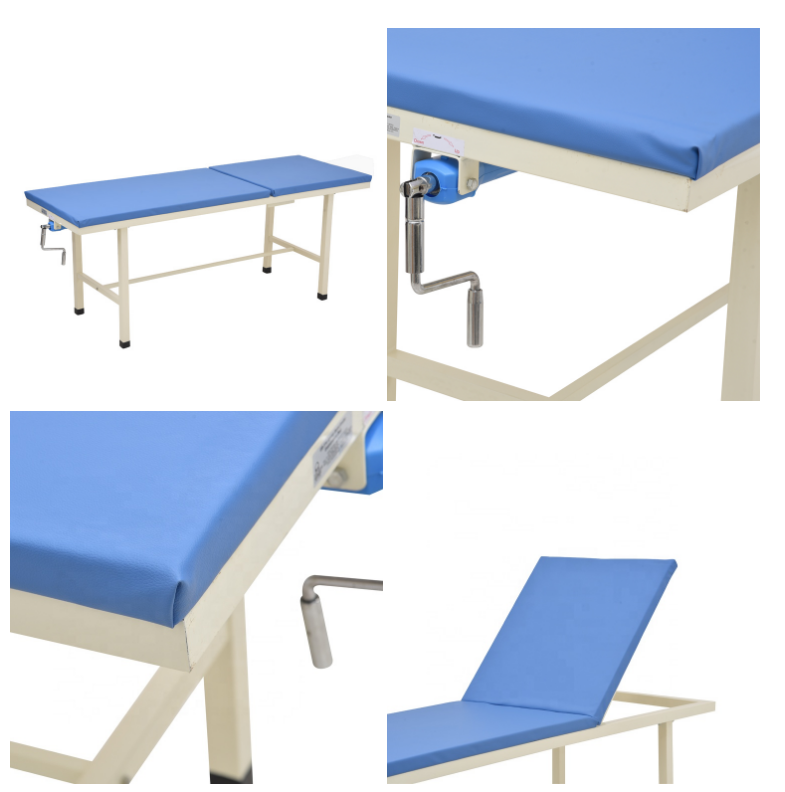 Size:
Overall size: 1900 mm(L)*650 mm(W)*700 mm(H).

Package size: 1940 mm×680 mm x165 mm. Net/Gross weight:25/28.25 kg.