Mobile Drip Stand Hospital
Portable hospital drip stand product is Simple, practical.
The hospital infusion stand height is adjustable and easy to maneuver. The mobile infusion stands are suitable for most healthcare environments.
The IV Drip Stand feature of a lightweight design through to ones with heavy duty weighted bases, which mounted on 5Pcs movable castors.
Feature: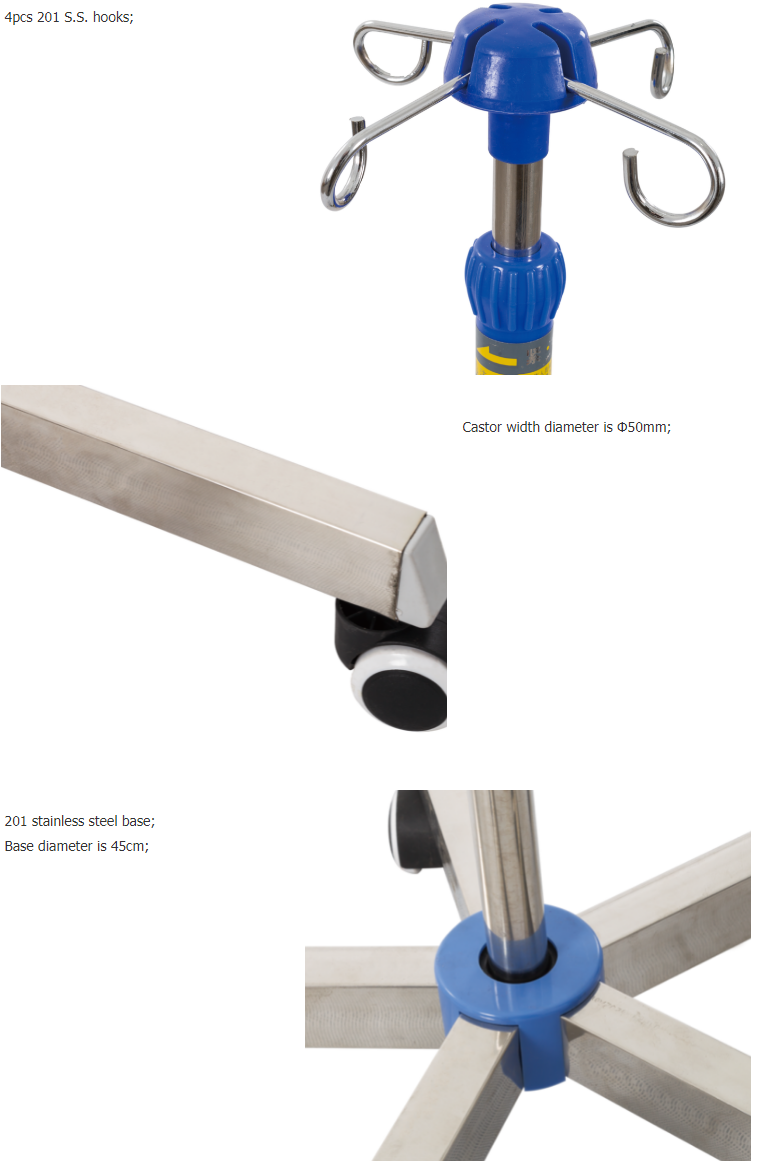 Material: Stainless steel Reinforce base, smooth surface, sturdy and rustproof.

Load Capacity: 20 kg.

Locking knob allows for easy height adjustment 110-200 cm (43.3 to 78.7 inch).

Durable and Sturdy Base, 5 universal casters to prevent it from tipping over.

A mobile drip stand can go anywhere people want to go.

Multifunction IV Pole, Great for hospitals, clinics, home, community, pet clinic, beauty salons, etc.